Our global network of Accredited Training Organizations (ATOs) provide approved training services in support of our broad portfolio of professional management guidance and certification schemes. All are subject to our industry renowned, rigorous assessment and surveillance procedures, designed to maintain the integrity and quality of services they offer.
APMG's ATO assessment and surveillance activities cover all trainers, courseware and the quality management systems, enabling candidates to choose them with confidence.

77 Mansell Street, London E1 8AN United Kingdom
Tel: +44 (0)20 7543 5600
Fax: +44 (0)20 7543 5700
Email: customerservices@cipfa.org
Web: www.cipfa.org 
...............................................................................................................................................................................................................................................................................................................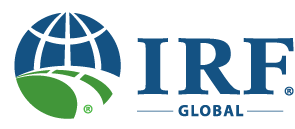 International Road Federation
Madison Place, 500 Montgomery Street, Fifth Floor
Alexandria, Virginia USA, Washington, DC
Tel: +1 703 535 1001   Fax: +1 703 535 1007
E-mail: info@IRF.global    web: https://www.irf.global/
The International Road Federation (IRF) is a global not-for-profit organization, headquartered in Washington, DC since 1948 and supported by regional offices throughout the world. The IRF serves a network of public and private sector members in more than 70 countries by providing world-class knowledge resources, advocacy services, and continuing education programs which together offer a global marketplace for best practices and industry solutions. As a strong believer in continuing education, the IRF provides members as well as road professionals worldwide with educational and professional development opportunities and resources. Our Global Training Curriculum provides technical expertise in classroom and practical settings where attendees can learn from and have direct access to seasoned professionals. 
IRF has conducted PPP training courses since 2009 in various forms ranging from working sessions as part of IRF Conferences as well as stand-alone multi-day training seminars. Given the IRF's experience in providing training to infrastructure professionals and expertise in the subject of Public-Private Partnerships, IRF is pleased to partner with APMG as an Accredited Training Organization (ATO) to support the delivery of training courses for individuals and organizations interested in or pursuing certification with the APMG Public-Private Partnerships Certification Program (CP3P)
For more information on how to receive IRF training and apply for the "CP3P® Foundation Level", please contact:
Magid Elabyad, Vice President, International Programs 
International Road Federation
500 Montgomery St | Fifth Floor | Alexandria, VA USA
Tel +1 703 535 1001 | Fax +1 703 535 1007
Email: melabyad@IRF.global 
Website: www.IRF.global 
...............................................................................................................................................................................................................................................................................................................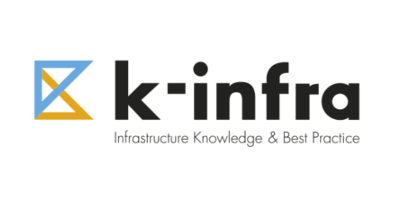 Knowledge Infrastructure (trading as K-Infra) 
C/ Sauce 2, 3B, 28016, Madrid, Spain
Tel:  +34 91 128 88 09 
Email: info@k-infrastructure.com
K-Infra was founded in 2016 by Andres Rebollo, the lead author of the PPP Program Certification Guide, and a real practitioner with more than 60 PPP projects structured and advised.
K-Infra's core activity is the delivery of training services specialized in Public Private Partnerships (PPPs), as a tool for contracting and management of Infrastructures and services for governments, as business line for construction companies, services and infrastructures operators, and as investment asset for financial investors and banks.
Unlike other more general training institutions, K-Infra focuses on offering PPP fully specialized courses. Their passion for this specialized subject encourages them to focus their business and activity from all points of view; always around the dissemination PPP best practice and knowledge.
---
Nepad Business Foundation (NBF)
Nepad's mission is to provide critical linkages between the public and private sector with the intention of accelerating development projects, programmes and initiatives from inception to implementation for the prosperity of Africa.
The NBF's Africa Investment and Integration Desk (AVID) actively supports the capacity building of both public and private sector parties across Africa, especially focusing on "financial" capital planning, consideration of alternative service delivery mechanisms including PPPs.
The AVID team has significant experience in:
Assisting governments to conceptualise, develop, structure and implement its projects across the key economic and social sectors
Assisting private sector companies to establish and develop viable and competitive consortiums supported by appropriate financiers, grantors and equity participants
Training public and or private parties either individually or in groups.
This PPP training can be offered onsite anywhere on the continent and/or using blended delivery models. For further enquiries please contact Revati Baboolal and or André Kruger 
Tel:  +27 (0) 10 596 1888  
Email:  Revati.baboolal@thenbf.co.za or andre.kruger@thenbf.co.za
Web: nepadbusinessfoundation.org 
---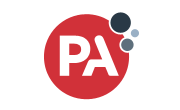 PA Consulting Group
123 Buckingham Palace Road, London SW1W 9SR United Kingdom
Tel: +44 (0)207 312 4812 
Fax: +44 (0)207 333 5050 
Email: paacademy@paconsulting.com
Web: www.paconsulting.com 
PA Consulting Group is an independent firm of experts in consumer and manufacturing, defence and security, energy and utilities, financial services, government, healthcare, life sciences, and transport, travel and logistics.
Established in 1943, PA Consulting works with private and public sector clients globally from offices across Europe, the Nordics, the Americas, the Gulf and Asia Pacific.
With over 15 years' experience working within the PPP environment, PA Consulting brings a wealth of experience to the classroom. As the first training provider to be accredited by APMG to deliver the PPP Certification Program, PA Consulting is passionate about increasing the knowledge and capability of individuals working on PPP projects.
For more information please contact Mark Williams – PA's property and infrastructure lead at: mark.williams@paconsulting.com
---
P3Korea is an independent firm specializing in PPP and Project Management.
The motto of P3Korea is "Find a need and fill it". Based on this philosophy, we have long-term strategic objectives to help countries to fill the infrastructure gap by learning how to access more private capital and expertise in an efficient and programmatic manner.
Globally recognized, South Korea is a unique country which has achieved exceptional rapid economic development in a short time period. P3Korea trainers will share many valuable Korean case studies and lessons learned with training delegates.
We have the intention to visit many countries, if invited, to deliver our PPP training programmes for our customers to save them money and time.
For more information please contact Jae Sung Lee - President & CEO at: p3jslee@gmail.com or visit the website at: www.p3korea.com
P3Korea Co. Ltd
Suite No.12, Geobugi Bldg, 13, Songpadaero 28 Gil, Songpa-gu, Seoul, South Korea
Tel: +82 2 3463 0902
Fax: +82 2 3463 0770
Email: p3jslee@gmail.com
---
We Lead The Way! A premier global training, consulting and conference service provider, Pink Elephant has an undisputed reputation for leading the way. We're proud of our pioneering and innovative spirit, which has enabled us to introduce and spearhead many revolutionary concepts and programs since our inception forty years ago.
Pink Elephant Asia 
Suite A2-28-2, Soho Suites
Jalan Perak, 50450 Kuala Lumpur 
For more information please contact: information.asia@pinkelephant.com or visit: www.pinkelephant.com
-----------------------------------------------------------------------------------------------------------------------------------------------
Training Byte Size has been delivering consultancy and training across Public Sector organisations worldwide for over 15 years, and our trainers have extensive experience of implementing and working on Public Private Partnership projects.
Our trainers are fully accredited by APMG to deliver CP3P courses and are passionate subject matter experts that can provide a range of online, virtual or classroom based training. They are backed by a team of administrators and support staff to provide a great learning experience, from start to finish.  Contact learning@trainingbytesize.com for more information.
Visit the website: www.trainingbytesize.com/certified-ppp-professional-cp3p-training-courses
---
Weircapacity Limited is an Infrastructure Advisory and Management Consultancy Company established in 2009. The Company provides specialised expertise in the efficient and sustainable management of Water, Environment & Energy, and Infrastructure, with a focus on improving Human and institutional capacity through services.
At Weircapacity, our mission is to enable service providers within the Water, Environment & Energy, and Infrastructure sectors to make knowledge-based decisions, and continuously strengthen their human and institutional capacities, through capacity building and advisory services.
Weircapacity Limited, MIDEL Centre, Plot 14, Off Oladipo Diya Way, Gudu District, Abuja, Nigeria.
Tel: +234 (0) 9 291 2173
Email: info@weircapacity.com
Web: www.weircapacity.com
---
Affiliated Partners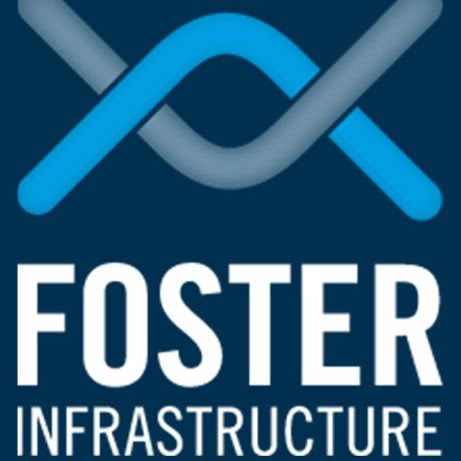 Formed by Richard Foster, an experienced public private partnerships professional, Foster Infrastructure provides advisory services to the infrastructure and public private partnerships sectors. It supplies commercial, policy and risk management advisory services and training to public and private sector organisations involved in major infrastructure delivery.
Foster Infrastructure is an Affiliated Partner of K-Infra
For more information please visit: www.fosterinfrastructure.com
---
Maxwell Stamp KSA, Saudi Arabia is a member firm of Maxwell Stamp PLC.
Maxwell Stamp is an independent firm specialising in the provision of world class economics and related consulting services to public and private sector organisations in developing countries and transitional economies. It was established in 1959 and during the last ten years alone it has worked in over 100 countries on projects funded by all the major international agencies as well as by national governments and private sector companies.
Main activities include consulting and advisory in fields such as:
Enhancing and regulating business climates, defining and implementing development strategies, promoting investment, trade and employment, cultivating international competitiveness, improving enterprise efficiency, encouraging enterprise development, privatising public enterprises, improving the provision of health services, strengthening institutions and capacity building, public policy economics.
Maxwell Stamp KSA is an Affiliated Partner of K-Infra
For more information, please visit: http://www.maxwellstamp.com
---
Radar PPP was founded in 2014 by an executive team of PPP professionals who have received both national and international recognition for the projects they've led.  The team have complementary knowledge and multifaceted practical experience of the Brazilian PPP market. 
Radar PPP is an Affiliated Partner of K-Infra
For more information please visit: www.radarppp.com
---
TORAZA ZENITH Inc. is a Toronto (Canada) based firm which offers P3, Project Development, Corporate Development and Project Management professional services through a personalized and hands-on level of detail to its clients.
Our mission is to identify national and global industry trends and enhance the capabilities of professionals to achieve the objectives of national strategic visions. 
As our name "ZENITH" suggests, we work with our clients to "achieve the strongest position at the most successful period of time".
Based on current infrastructure development trends, TORAZA is dedicated to support public and private sectors in meeting the targets presented by national and global infrastructure initiatives and strategies. We believe that education and capacity building are the backbone to development. As such, TORAZA delivers professional training through its P3/PM Training division.
TORAZA P3/PM Training specializes in providing professional training courses for the qualification of APMG's "Certified PPP Professional" (CP3P) Program through classroom and in-house training arrangements to public and private sector professionals across Canada.  We also explore opportunities in the USA and Middle East.
Toraza P3/PM Training is an Affiliate of Training ByteSize Limited.
For further information, please contact us at p3pm@toraza.ca or visit our website at www.toraza.ca