Complementary Courses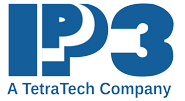 The Institute for Public-Private Partnerships (IP3, A Tetra Tech Company) offers advanced training courses that cover implementation of the complete life cycle of PPPs. These year-round courses are taught by leading international practitioners and are complementary to the CP3P program. They provide CP3P candidates wanting further technical training with additional knowledge and skills to enhance those they have learnt from their CP3P studies. More information on the IP3 capacity-building programs can be found on their website 
The World Bank Group's efforts to bring clarity to the complex world of designing and implementing PPPs for procuring infrastructure are much needed. The PPP Body of Knowledge (PPP Guide) and the associated APMG PPP Certification Program will help to establish high standards within governments and PPP practitioners and thus improve the quality and success rates of PPPs. 

"Combining the textbook with a mechanism to provide training and a recognised qualification provides a complete package. There are important lessons here for all levels, from PPP novices to grizzled transaction advisers, such as myself.
Richard Kupisz, Chief Executive, Maxwell Stamp KSA / Head of Utilities & Infrastructure, Maxwell Stamp LLC
"When approached by APMG a few years ago and asked to contribute to the PPP Guide that has now become the core of the CP3P Certification Program, I was both excited and nervous.  Excited because the opportunity to be part of a single, world–wide program to assist in the certification of PPP Practitioners that is backed by most of the important DFIs in the world was unmissable.

"I'm proud to have contributed to this truly excellent piece of work, one that will be referenced by thousands of people across the globe who are dealing with the realities of planning and implementing PPPs. The CP3P PPP Guide is going to provide practical and relevant guidance on both everyday issues and those strategic principles that underpin successful PPP programs. The fact that it is part of a formal certification program adds value and will ensure that it is accorded its true value by PPP Practitioners."

Will Dachs, Chief Operating Officer, Gautrain Management Agency 


"The PPP concept is an important tool for development, particularly for large infrastructure projects. A successful project entitles a significant amount of upstream preparation in multiple technical domains. This certification course is a comprehensive review of all those domains, including several on which very little PPP specific data has been publicly available to date. Environmental and Social (E&S) Risk management is one of the important elements on which PPP specific data and literature is scarce. 

"This program integrates E&S issues throughout the project cycle. Having developed and implemented a successful approach for E&S Risk management in the PPP space for the World Bank Group, I found during my review that E&S issues were well taken into account. This provided students with the essential elements needed to ensure project sustainability which was key to getting stakeholders and affected personnel on board."    
Dr. Isabelle Paris, Senior Environment Specialist, International Finance Corporation, World Bank Group
"In the past 15 years or so I pursued a number of PPP courses, including those offered by the Arlington based Institute of Public Private Partnerships (IP3), International Law Institute in D.C. and more recently at the Harvard Kennedy School. A few years ago, I obtained certification by IP3 as a Certified Public Private Partnership Specialist. Thereafter I conducted courses in PPP in Kenya, under the auspices of IP3. 
In the meantime, I provided PPP advisory services to a number of infrastructure projects in Ghana, Kenya and Tanzania. During my involvement in PPP as a trainer and service provider, it became clear to me that promotion and enhancement of PPP performance on the Africa continent was hampered by a lack of a pool of PPP experts both in the public and private sectors.  I therefore concluded that there was an urgent need for an Africa based training organisation, which could provide affordable courses in international PPP good practice. To this end, I teamed up with two colleagues, also certified by IP3, to set up a Nairobi based PPP training organisation called the International Public Private Partnerships Institute (IPPPI). 
Mid-last year, I was made aware of the APMG PPP Certification Programme. Having studied the programme training material, I was convinced that IPPPI becoming an APMG accredited training organisation (ATO) would greatly enhance achievement of its mission. It is for this reason that have embarked on the process of making IPPPI an APMG ATO."
Paul Karekezi, Managing Director at GIBB International Ltd
"One of the first things I noticed when I first embarked on a career in PPPs seven years ago was how everyone seemed to have different concepts of a PPP. Not even within the World Bank Group, where I work, was there a consistent definition – or even understanding of the concept. A broad spectrum of definitions existed, ranging from the most minimal involvement of the private sector in the provision of public services, all the way to the dreaded "P" word. Persuading governments was especially tricky when they thought of PPPs as privatization! Surely there was a way to make sure all PPP practitioners were on the same page.
When I first learned of the effort to provide a PPP certification to do just that, I was determined to be one of the first to become certified. Preparing for the exam was an empowering experience in itself: for the first time, someone had put together a PPP "bible" that served both as a conceptual framework and a pragmatic guide to PPPs that everyone could relate to and believe in. Sure there were differences in opinion among PPP experts about how certain concepts were defined, and future iterations will no doubt make the necessary refinements. What is clear though is that when a critical mass of PPP practitioners become PPP certified, we will all be speaking the same language – and that can only have positive outcomes for development. I am proud to be the first person from my country to be PPP certified. That has got to count for something someday!"
Bayo Oyewole, Lead Partnership Specialist, Global Infrastructure Facility, World Bank Group
"I work in an administrative role as the program assistant for the PPP unit and this course gave me a chance to better understand PPPs. I had little knowledge of how PPPs work and I could sometimes feel lost in conversations, especially on the technical terminologies. As a result, I had to learn quickly so that I could be a good fit in the unit. This training came in handy as I was getting more involved with project work and it was highly recommended by my colleagues and more so by my manager. It really helped me get up to speed on PPPs and to relate better with our clients. Having passed the mock exam…. I feel the conversations can now flow!"
Esther Inchoga, Consultant at International Finance Corporation
"My passion for learning about PPPs started long before my country had a PPP policy and legal framework in place. A number of National Development Policies called for participation in the Private Sector, both in public investments and service delivery, but did not give any firm guidance on why and how. Upon completion of my PPP Certification Course with IP3, I felt more confident and enlightened about PPP concepts. I felt I had acquired credentials to participate in technical discussions and this consequently opened doors to different views and perspectives on PPPs. 
 Having been through PPP policy discussions in Tanzania and now working amongst PPP professionals, I feel the need for additional training and qualifications. The APMG Foundation Certification has enriched my knowledge and made me aware of evolving PPP concepts. I am looking forward to becoming fully certified and acquiring fresh knowledge in the subsequent courses. I am also grateful to the World Bank Group for offering me this opportunity to take these exams." 
Caroline Chema Eric, PPP Consultant, World Bank Group, Tanzania
"African infrastructure requires significant attention. The alternative procurement methodologies i.e. PPPs, allow governments and their institutions additional options, not only in creating new, but also to ensure the sustainable management of its valuable, infrastructure assets. 
The Africa Investment and Integration Desk (AVID) created by the Nepad Business Foundation, has as its goal the empowerment of government officials as well as potential private sector bidders. 
AVID has embarked upon a major Pan-African capacity building initiative, firstly focussed on the Finance Directors of the top 100 African cities and/or its water utilities. This newly internationally accredited PPP Foundation course will provide a good base to support these city finance officials such that they can proactively do long term financial capital planning whilst considering PPP alternatives. The NBF/AVID has recently been approved as an accredited training provider for the PPP Certification Program." 
Andre Kruger, Head AVID, Nepad Business Foundation